We Are So Happy To Announce Our Full Hair Care Product Line
LADY APRIL
"A Professional's Touch"
Our products are natural based hair care products that's (Botanical Plant Based Protein Catalyst) to deliver hair that's Soft, Resilient & Strong . Our products will leave your HAIR BEAUTIFUL!!! Our products are Sulfate Free, Paraben Free, 100% animal friendly and guaranteed to promote hair growth. Lady April's Conditioner is the absolute BEST HANDS DOWN!!! It leaves the hair amazingly soft and conditioned with a Moisturized Glow. Our Everyday Miracle Treatment is a Top Seller & it even protects your hair from Sun Damage!!! Clients will be truly amazed with our Amethyst Oil, very light and a little goes a Long Way!!! Our oil helps as a heat protector and help to tame Fly Away's and Frizz, not to mention the Lasting Shine!!!
I cant forget Lady April's 3-N-1 In Control Holding Spray. It's the only Holding Spray you'll need!!! You control the level of spray you need weather it's light, medium or heavy. 3-N-1 is so cool and it works!!! The full line provides Nourishment, Moisture, Volume and uses (Bio Mineral Technology) for precise dosage of Minerals and Protein our hair needs.
Lady April"s "A Professional Touch" is designed to achieve beautiful results. Our products are NATURAL and we love the fact that it's Not Greasy. Lady April products are Light Weight and Penetrates Deeply into the Hair Follicles instead of just sitting on top of the hair not providing any nourishment like other products. It's time to make the right choice for your hair TODAY!!! Lady April's Product's are #1 being that its a Product that clients can Trust, See and Feel!!!
THIS IS A MUST HAVE PRODUCT LINE YOU DO NOT WANT TO MISS!!!
Purchase The Full Line and SAVE!!!
(Our products can also be purchased individually depending on your specific need, however it's best to use the Full Line to see awesome lasting results!!!)
These products can be found Exclusively , At Lady A's Braids & Weaves Hair Studio
Lady April's: "Moisturize Me" Leave In Hair Conditioning Spray!!! Promotes Hair Growth and provides the Protection our hair needs to Maintain moisture. It has Penetrating Oils some being Castro & Coconut Oil plus Vitamins.
Penetrating Oils have the ability to enter the Cortex of the Hair Shaft. This product is blended lightly and also helps to reduce Split Ends and most of all it's Water Based so it Moisturizes, Strengthens, Promotes Growth and helps to Reduce Dandruff and Itching with Aloe. Clients love to use this spray while wearing Braids, Twist, Natural Hair & Weaves. It's just the right mix!!!
I highly recommend: Lady April's "Moisturize Me" Leave In Hair Conditioning Spray. And it also works well with ALL hair types!!!
Sold Only In Studio Exclusively At Lady A's Braids & Weaves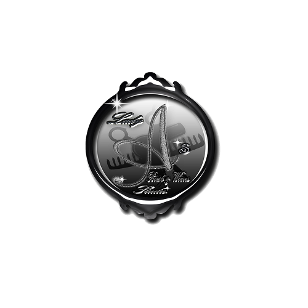 FOR: Braiding, Weaving, Quick Weaves, and Twist services: Please contact Lady A @ 713-955-8830. We may be busy with a client but will return calls asap so leave us a detailed message. You can also email us for an appointment at: ladyabraids@gmail.com
"WE DO WHAT WE DO"
NATURALS/BRAIDS/WEAVES & TWIST
OUR LIST INCLUDES
Trim / Color Rinse Only Dreads & Dread Maintenance Lemonade Braid Styles Two Strand Twist Goddess Braids
Sew In Hair Weaves Flat Iron / Light Styling Quick Weave Senegalese Twist Conditioning Treatments
Kinky Twist Natural Hair select* Feed In Braids Fulani Braids Crochet/Braids- Weave
select* Cornrows Box Braids Mohawk Braids Ghana Cornrow Passion Twist
ALL HAIR TYPES: Black / Caucasian / Hispanic Any Texture Welcome!!!
"Cornrow Braids, and Kinky Twist Hair Care INFORMATION BELOW PLEASE READ"
Note: Cornrow Braids can last up to 2 weeks. Some people choose to leave their hair up for 3 weeks. If your hair is in Cornrow Braids you can Shampoo your hair. It's better to Shampoo and Condition your hair while in the shower doing this make's it easier for water to run through your scalp. Gently run your fingers down the parts of your Braids with Diluted Shampoo. Don't scratch with nails or rub Braids to ruff this can cause damage to your scalp and your Braids will become Frizzy. After rinsing Shampoo from hair and scalp use a small amount of Conditioner in the palms of your hands and gently rub through Braids / Rinse then towel Blot hair Do Not Rub. It's okay to Lightly blow dry your hair and then allow to Air dry but you do not want to leave hair to Air Dry Alone because it could Mildew or have a Sour smell if not dried Completely. Blow dry on warm heat not too Hot, then you can use a Light Oil to put on the scalp to prevent dryness. (olive oil or coconut oil is great).This method can also be used if you have Individual, Box braids or Kinky Twist. Remember You can always choose to come to the shop for your Touch Ups / Shampoo's and Conditions or Hair Treatment needs. We WILL BE GLAD TO ASSIST YOU!!! If you have Kinky Twist or Box Braids remember it's Okay to wash your Braids every 2 weeks. Keeping your Braids clean helps for Healthier Hair and easier take down as well. Keeping your Braids Moisturized is very Important especially with Extension Hair added in. Our (Lady April Leave In Hair Conditioning Spray) has been formulated to help aid clients with the perfect mixture.
** Most of all remember its very imperative that clients come in for touch up treatments
( We recommended coming in between 5-6 weeks after initial protective style is installed) by following this plan you will prevent breakage or damage and help us with keeping your hair clean, refreshed, moisturized, healthy and strong while wearing your protective style and after removing your protective style.
BEFORE BED
Massage temple area with Lady April Leave In Conditioner and Everyday Miracle Treatment, smooth edges if needed and Lightly spray hair with Leave In tie edges down with Silk Scarf.
Ladies if you are wearing a Weave, it's good to Braid your hair in a Loose Braid, Twist or just Wrap your hair and tie your hair with a Satin Scarf / Bonnet before you sleep. Doing this routine helps to keep Hair Healthy, Less Frizz, and prevents hair from Drying Out & Loosing Moisture. With any hair style it benefits clients to Wrap hair Before sleeping. Never sleep on Wet hair!!! If you are someone that have a hard time sleeping with your head Wrapped at night you can also invest in a Satin Pillowcase.
If you need Bundles for Sew In weave services you can order from our store directly: ladyaweave.mayvenn.com
100% Virgin Human Hair Bundles / Closures & Frontal's + FREE SHIPPING 3-5 BUSINESS DAYS
EXPRESS SHIPPING: (1-2) $20 OVERNIGHT SHIPPING: $40
WE OFFER A 30 DAY GUARANTEE TRY OUR HAIR RISK FREE!!! (WEAR IT/ DYE IT/ CUT IT)
IF YOU'RE NOT HAPPY WITH YOUR BUNDLES, They WILL EXCHANGE IT WITHIN 30 DAY'S FOR FREE!!!
Other Products/ Items Available In Our Studio
B&B Hair Products: such as (Pump It Up) extra hold hair spray and (Olive Oil Sheen Spray).
ALSO AVAILABLE: Satin Caps , Hair Ties, Lotion and other beauty products.
Soda/ Coffee,Drinks: FREE for all clients (Being Serviced Only)
Candy machine & Water Machine available.
Hair Jewels/strings are NOW offered FREE of charge if desired !