Welcome To
7even 28ight Brands
ABOUT 7EVEN 28IGHT BRANDS
7even28ight Brands company is a great place to shop for unique beauty accessories, virgin hair & professional products for yourself, family or friends. Here you can shop our exclusive beautiful Fur'mae Glamorous Hair Extensions, Kash.K- Eyelash Collection or Lady April Hair Care Products and select apparel.
I April Lady A. am the proud owner of a unique black owned, award winning, appointment based hair salon named Lady A's Braids & Weaves Hair Studio LLC, which we are considered a full service studio that specializes in hair weaving and braiding, catering to our clients hair needs.
We are located outside of Houston Texas in the Humble area. I saw an immediate need for my family, friends & clients to have direct access to better quality services along with safer hair and skin care products that actually work. I started my own research & my hair care product line" Lady April '' was created shortly after. The Lady April Product Line then extended into skin and body care to help clients like myself who have sensitive skin.
Thanks to God and my family support my lines are a great success today! My dream was stretched further as I decided to set up the 7even28ight brand boutique as a small part of Lady A's Hair studio. The boutique store name represents who I am and the strong women before and after me. Our brand stands for unity, self care, love & wholeness which every 7even28ight brand item is. My Husband & daughters contribute to the wonderful success of every product made for Lady April, Fur'mae Glamorous Extensions Hair Collection, Kash.K- Eyelash Collection and 7even28ight brands.
People ask about the store name and what's behind the idea, So I choose to use Seven because it represents completeness and we will not present anything to our customers until we know it's right for you. The number 28 is said to represent a new beginning, which to me, everyday we live starts a new beginning we should be thankful for. Also the 28th is my date of birth, so it's connected to me! I'm so happy that God allows me to create and present new ideas and great products in hair, body & fashion accessories, along with other quality brands we will host to be sold here in our store. Everything sold on this site and in store I truly have a passion for, find value in and use myself! I'm honored that I have the opportunity to share them online now and I welcome everyone to our store and I know you're sure to find something you'll love & enjoy as myself and my family has!!
"Remember"- Your Always On Time, Even When Your Late....
That's the beauty of 7even28ight!!!
(Select a picture image below to view a product by category or select the 7even 28ight Brands Logo to visit website).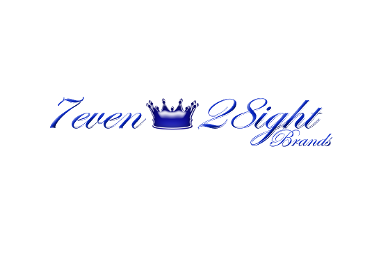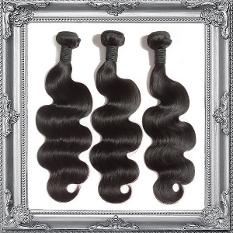 Fur'mae- Glamorous Extensions
"We're Da Business Baby!"
(8 Hair Care Tips for Fur'mae Hair Extensions & Caring for your Natural Hair )
1. Brush out the hair gently before washing. Brush softly to remove any tangles.
2. Sweat, Dirt and sticky products can cause tangles, you should Always wash your hair regularly with a Rich Moisture Shampoo & Conditioner (Try Lady April Brand. )
3. Rinse with cool water when it is finished, then air dry bundles or wig on mannequin head to keep it's natural shape. Do Not Brush curly hair when its fully wet.
4. Gently brush the hair with a soft-bristled brush or a wide-tooth comb for preventing tangles after washing.
5. Spray the hair with leave-in conditioner. We recommend our Lady April (Moisture-Growth Leave In) or a similar light conditioner or silicon spray to help your hair stay Tangle-Free and moisturized. We recommend using a heat protectant on your bundles and natural hair when needed to protect from heat styling and sun damage. Remember Lady April's Amethyst oil works great for protection, adds shine and helps to tame frizzy hair. Our oil is a very thin light oil and a little of this product goes a long way!
6. Tie your hair up with a scarf or bonnet. This can be done before sleeping or exercising.
7. In Between wearing any protective styling, it is imperative to get deep conditioning treatments and trims when needed. Also keep up your water and vitamins!
8.
Remember to treat and keep your natural hair moisturized and scalp oiled,
while wearing any protective style such as wigs, weaves or braids , it's imperative to drink plenty of water and take your vitamins!
Our Fur'mae Glamorous Extensions Hair Collection is 100% Unprocessed Natural Virgin Human Hair with cuticles in the same direction to prevent tangles, our hair has very minimal to no shedding. You can add Color Dye, Bleach, and it's Perm Safe.
Guaranteed to last most people 10 months to a year or longer with proper care
.
(All sales are final, No Refunds, Exchanges or Returns on Hair & Product's once ordered)
Thank You!!!
LADY APRIL'S HAIR CARE PRODUCTS
Here is a quick video which shows some of the process of making (Lady April's Professional Hair Care Products). These products are sold exclusively and can be purchased in person in the Lady A's Hair Studio, also can be ordered on the 7even 28ight Brands website for delivery. We make our own products from scratch so that we can assure that each ingredient is naturally designated towards conditioning and growing your hair. Many of our clients use these products and have experienced a significant amount of growth with their hair here at Lady A's. These products are 100% guaranteed to grow your hair and help with most scalp irritation.
Our all exclusive Fur'mae Wig Collection is one of the unique bonuses to our Fur'mae Glamorous Extensions Hair Collection. Down below are some sample videos of our Beautiful Fur'mae Wigs take a look a the fullness and beauty in our wigs!
(All sales are final, No Refunds, Exchanges or Returns on Hair & Product's once ordered)
Thank You!!!