Lady A's Hair Studio Is Proud To Serve These Local Area's
Humble Atascocita Kingwood Houston
Award winning Hair Studio
NOTE: Please contact Lady A's Braids and Weaves studio LLC below.
Lady A's Braids & Weaves LLC
FM 1960 Bypass Rd. East Suite#102
Humble, TX 77338
The Hair studio at 281-318-7351
Messages welcome
If you have any questions or concerns or need reschedule help, messages will be answered asap.
We are closed Sunday- Tuesdays so please understand we will return messages when we are back in the studio, Remember we have lots of emails and do our best to get to everyone. We are asking for patience and understanding during our off days. Thank you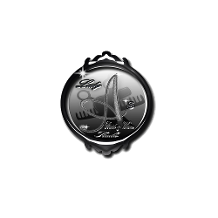 Studio: 281-318-7351
or Email: Ladyaservices@gmail.com
We are NOW HIRING, braiding stylist, and hair weaving techs, PLEASE LOOK UNDER OUR EMPLOYMENT TAB FOR MORE INFORMATION
After Hours
*CALLS ARE RETURNED ASAP WHEN THE HAIR STUDIO IS RE OPEN FOR BUSINESS, NOW BEGINNING WEDNESDAY'S AT 11:30am
*PHONE CALLS ARE NOT ANSWERED OR RETURNED ON CLOSED DAYS.
*HOWEVER YOU CAN LEAVE US A MESSAGE AND WE WILL REACH OUT WHEN WE RETURN TO WORK.
WORK DAYS & HOURS
Updated Hours
Studio is CLOSED (Sunday-Tuesday)
Wednesday 11:30 am - 5:30 pm
Thursday 10:30 am - 7:30 pm
Friday 9:30 am - 7:30 pm
Saturday 8:30 am - 7:30 pm
Business Hours Are By Appointments
ONLY
Covid- update Wednesday's is now half day only.
Wed-Sat. We are open , please book your appointments ahead slots fill fast. " if time permits " we will accept some same day appointments. However, there's no guarantee. We apologize for any inconvenience.