Lady A's Hair Studio Is Proud To Serve These Local Area's
Humble Atascocita Kingwood Houston
WE ARE FABULOUS BECAUSE WE SPECIALIZE IN
CROCHET BRAIDS KINKY TWIST HAIR WEAVES NATURAL HAIR STYLES
Lady A's Braids & Weaves
FM 1960 Bypass Rd. East Suite#102
Humble, TX 77338
713-955-8830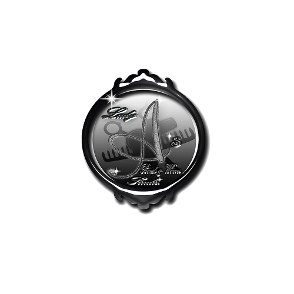 BOOKING DEPOSIT INFORMATION BELOW
PLEASE READ CAREFULLY
Any Box/ Individual Braids, Kinky Twist or other Braiding services at our studio will require a $40 deposit to hold appointments. The Difference is paid on the Day Of your appointment. We Require deposits to prevent people from holding slots and NOT showing up. In a case where a client do NOT show up after paying His/Her deposit, the deposit will NOT be refunded to Him/Her do to our
NO REFUND POLICY. Even if you Call In and Cancel, it's Still a Cancellation so the deposit is NON-REFUNDABLE. (Please Keep Your Appointment). Paying deposits and booking can be handled through our Website Directly, By Phone or In The Studio.
At Lady A's we prefer to work by Appointments in order to Dedicate proper time needed for each client and Prevent Long Waits.
Note
: Some same day booking is AVAILABLE if time Permits, but it's NOT always Guaranteed. We will do our best to fit clients in as long as it DON'T interfere with other clients Appointments.
WORK DAYS & HOURS
Studio is CLOSED (Sunday-Tuesday)
Wednesday 10:30 am - 5:30 pm
Thursday 10:30 am - 7:30 pm
Friday 9:30 am - 8:30 pm
Saturday 9:30 am - 7:30 pm
Business Hours Are By Appointment
ONLY
.
Call:
713
-
955
-
8830
or Email:
ladyabraids@gmail.com
*CALLS ARE RETURNED ASAP WHEN THE HAIR STUDIO IS OPEN FOR BUSINESS.
*PHONE CALLS ARE NOT ANSWERED OR RETURNED ON CLOSED DAYS.
*HOWEVER YOU CAN LEAVE US A MESSAGE AND WE WILL REACH OUT WHEN WE RETURN TO WORK.
(YOU CAN BOOK ONLINE AT ANYTIME!!!)