Welcome To Lady-A's Hair Studio Website.mp3
Welcome to Lady A's Braids & Weaves.....
" We're Not your Average Braiding Shop"

We Are Proud to be the #1 Appointment based Hair studio Providing Quality Hair Weaving and Braiding services to Humble, Atascocita , King wood & Houston areas. We Welcome All New Clients To Come and experience a healthier braiding & Weaving experience. At Lady A's we care & have Respect for our clients and their hair! Come Grow With Us Get your hair braided without the fear of loosing your hair, Your Edges are safe with us!
Lady A's
Accepts Box braids, Seneg, Kinky Twist , Freestyle braids& weaves along with other services Tue-Sat
However, on Saturday's freestyle & small individual braiding services slots are limited due to us being short staffed at this time. If you need one of the longer braiding or twist services on sat. we will be glad to assist you but its best to let us know in advance so we can get you scheduled!
Thanks
Yes, We love Appointments! Lady A's is an appointment Based Hair Studio, We cater to our clients by providing Starr Quality Service, No Long Waits & No rushing. It's Your Time so... Book now!!
In Need of better natural hair care products that actually work and don't just weigh down your hair? Well We have it! OUR Hair Care PRODUCT LINE...
LADY APRIL ... NOW AVAILABLE!! EXCLUSIVELY, AT LADY A"S BRAIDS & WEAVES STUDIO..Check it out on our products and services page.. *Shop our hair products and other beauty items in store.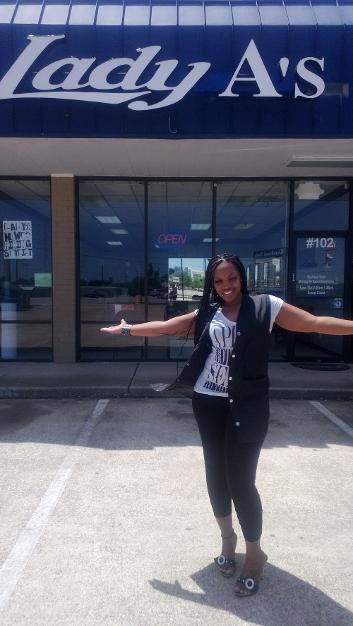 Daily Prayer: Say this everyday, believe it, and be blessed.
God Is Good" All The Time!
Lord give me peace in the mist of any storm and help me in all areas of my life, keep me from falling father, Please guide my path, I know my help comes from you lord...... I Trust You. Thank You so much for your love and protection, my family & your strength you give me when I'm weak. Forgive me of my sins and help me to forgive others and become a better person each day I live. I Love You, In Jesus name!! Amen.
We are growing in the Humble Area and Hope that you will Grow with us, Hope to see you!
ALL HAIR TYPES ARE WELCOMED AT LADY A's
Thanks