GET YOUR HAIR BRAIDED WITHOUT LOSING YOUR HAIR!!! Quality hair care for all hair types!!! Everyone welcome, Over 15 years experience.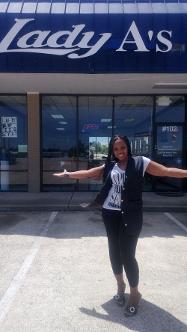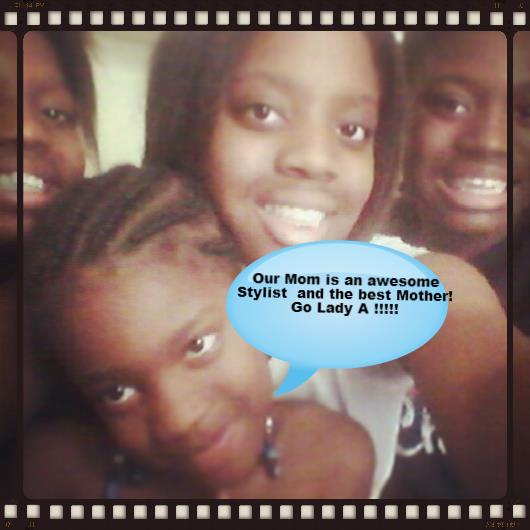 Welcome To Lady-A's Hair Studio Website.mp3
Click play button to STOP or PLAY music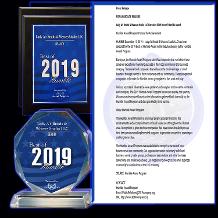 Here at Lady A's we are proud to be the #1 APPOINTMENT based Hair Studio And Now recognized as Award winning Studio in Beauty! Providing quality hair weaving and braiding services to: Humble, Atascocita, King wood & Houston ( Harris County)
We welcome all new clients to come and experience a healthier braiding & weaving experience.
At Lady A's we care & have respect for our clients and their hair! Get your hair braided without the fear of loosing your hair. (Your Edges are safe with us!!!)
We Specialize in Protective Hair styling
Box Braids,Kinky Twist, Natural Twist, Sew In services,Crochet Braids and Crochet Weave look,Cornrow Braiding styles, Healthy Natural & Relaxed Hair
Welcome to Lady A's Braids & Weaves....."Not your Average Braiding Shop"
We're Closed Sun-Tue
We're Here For You Wed-Sat.
NOTE: ***ONLY THE CLIENT BEING SERVICED ARE ALLOWED IN the STUDIO AT THIS TIME< OUR WAITING AREA IS SMALL AND WE ONLY ALLOW 1 PARENT TO WAIT THERE< A MAX OF TWO PEOPLE IN THE WAITING AREA AT A TIME. IF YOU HAVE OTHER SMALL CHILDREN WITH YOU AND THEY ARE NOT BEING SERVICED,THEY CANNOT WAIT IN LOBBY. IF YOUR CHILD CANNOT SIT FOR SERVICE OR IS TOO TENDER, KICKS, OR MOVE TOO MUCH, SORRY WE WILL NOT BE ABLE TO SERVICE THEM. PARENTS ARE NOT ALLOWED TO STAND IN STYLIST WORK AREA. PLEASE TAKE TIME TO READ OUR FULL STUDIO POLICY ESPECIALLY CHANGES MADE DUE TO
COVID-19, WE ARE DOING OUR BEST TO PROTECT EVERYONE WHILE DOING OUR JOB. THANK YOU
NOTE: WE ARE BACK OPEN ON WEDNESDAYS, NEW HOURS 11AM-3:30 PM ONLY
Now Hiring
SPECIAL NEWS
Share your blessings, by being a blessing!!
When the HOLIDAY SEASON'S arrive we LOVE to give back to our community!!! So we ask if all clients could have a HEART and Donate any SUM that you possibly can so that we can help the FAMILIES in need. You can also donate gently used clothing at Our studio. Due to covid set backs Lady A's will also accept donations to help the business if anyone would like to bless us!
THANKS in advance!!!
LADY A'S BRAIDS & WEAVES LLC
WHAT MAKES US DIFFERENT
At Lady A's we provide a professional hair service in braids and hair weaving. We care about the growth, health and beauty of our clients hair.
I, Mrs. April (Lady A ) specialize in Hair Weaving and Braiding Services and also have a background as a full cosmetologist as well. I have been in the hair industry over 15 years and I am continuing to grow and improve my education for my clients. Lady A's Braids and Weave's Hair Studio is a very unique place. We differ from other braiding studios in many areas. We were very excited to be the first BLACK owned braiding and weave shop in the Humble area! At Lady A's, we listen to, value and respect all of our clients. We put clients needs and concerns for their hair braiding services first. After working some time as a hair weaving and braiding stylist I noticed a lack of hair care services being offered in braiding shops. Me believing in healthy hair first wanted to be sure that Lady A's clients would be offered these care benefits as well as safe braiding practices and professional grade products. At Our braids and weaves studio we include shampoo and conditioning with all services. We moisturize our clients hair and lightly oil our clients scalp before starting any service here. We also make sure to use heat protection products before any blow drying or heat service. We offer conditioning treatments, Trims if needed and hair care advice to help with the health and growth of each clients hair. We prefer working by appointments to prevent long waiting and this offer our clients a cater to them feeling. At Lady A's our braiding and weave specialists will continue education often to provide professional hair services for all clients. Lady A's was the first braiding shop to bring this type of high end quality service to braiding salons. Our clients enjoy the whole experience of hair care, professional stylist and products. Not to mention, our braiding, weave extensions & crochet techniques, and offering true appointment times along with a clean fun relaxing atmosphere. I thank God for the opportunity he has blessed us to provide quality/ healthy braiding service. WE WELCOME ALL NEW CLIENTS!!!!
IS THIS A BIG STUDIO
No..We are a small team here but together we all get the job done! We are growing and changing for the better everyday.
HOWS THE ATMOSPHERE/ WHAT TO EXPECT
At Lady A's Hair Studio we work in a professional, clean & fun atmosphere. We have clean Music and TV shows playing. Sometimes we play movies for our clients while they are receiving long services.
WHAT IF MY HAIR TYPE IS A DIFFERENT TEXTURE
NO PROBLEM!!!
Black, Caucasian, Hispanic, Asian Or mixed hair textures are all welcome (All Hair Types). If your looking to receive excellent hair results along with outstanding customer service, then this is the right shop for you" We would love to be your new or Second choice for all your hair needs.
(Get your hair braided without the fear of loosing your hair!!! We take pride in our clients hair!!! Remember your edges are safe with us.)
APPOINTMENT/SERVICE QUESTIONS/ANSWERED BELOW
1. Do we offer all braiding services? Yes We are a hair weaving & braiding shop
2. Do we offer services listed on our page only? Yes we offer services listed on our page but if you would like to send us a pic,we will let you know if we can help!
3. Do we ever run behind schedule? Yes, its rare but sometimes we can run into issues we cant help.
4. What All do I need to know before booking my appointment or coming to Lady A's Studio? Everything you need to know as far as our deposit policy rules and other key information will be found under the Studio Policy tab * PLEASE BE SURE TO FULLY READ IT AND UNDERSTAND IT BEFORE BOOKING WITH US. YOU CAN ALSO CALL US DURING BUSINESS HOURS IF YOU ARE UNSURE OF ANYTHING STATED IN THE POLICY.
DAILY PRAYER: Say This Everyday/ Believe It/ and Be Blessed. "GOD IS GOOD" All The Time!!!
Lord give me peace in the mist of any storm and help me in all areas of my life, keep me from falling father, please guide my path, I know my help comes from you lord...... I Trust You. THANK YOU so much for your love and protection, my family & your strength you give me when I'm weak. Forgive me of my sins and help me to forgive others and become a better person each day I live. I Love You, In Jesus name!!! Amen.
We are growing in the Humble, TX area inviting you to grow with us. Hope to see you soon!!!
ALL HAIR TYPES ARE WELCOMED AT LADY A's THANK'S!!!