*Lady A's Hair Studio Is Now Hiring Braiding Stylist*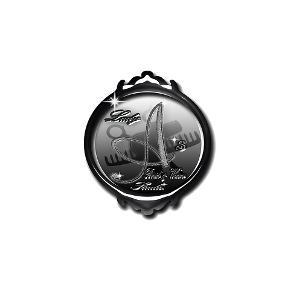 COME GROW WITH US!!!
Lady A's is a nice, clean, cool, Professional place to work. We are located in a great area and this is a great place to Grow as a stylist!!! In order to be Considered for employment all applicants MUST be self motivated, show and have interest in providing hair care along with braiding. Also Be Willing to learn and Agree to shop Rules and Regulations and having a Great winning attitude is a MUST!!! Stylist MUST also be willing to act as a Team player. It's Important to understand that we are an Appointment based studio NOT your average walk in salon. We provide Set appointments for our clients and Dedicate time for them. So Most of our work is Planned out for the day. However we do Some same day fill in bookings as well if Time permits. We offer walk in/ discount Wednesday as well. So Stylist have to be ON TIME for work/ clients NO EXCEPTIONS. Remember: at Lady A's we are Striving to Dedicate the Proper time and Outstanding service to each client and that's why Appointments Are Our Preference!!!
We are ONLY looking for SERIOUS stylist wanting to work Long term and can provide Professional service to our clients. Stylist MUST have their own Reliable transportation and a Working cell phone. MUST be available to work MANDATORY WEEKENDS. We are HIRING stylist to work Wednesday- SATURDAY ONLY at this time. At this moment we're offering Commission PAY 35% for our Stylist plus 10% sale commission and tips! Pay out is on a WEEKLY basis and there is opportunity to grow!!!
Lady A's has our own Promotional team so that helps our Braiding Stylist to have Great success working at Lady A's However, It is required that stylist also help to build their own clientele in the studio. We are not looking for stylist who are currently working full time from home, this position is for someone wanting to grow in the industry and step into a professional atmosphere. Lady A's is in need of dedicated individuals & Braiding is REQUIRED to work at Lady A's. We are looking for Dependable people that has Self Motivation to succeed in this profession.
NO BOOTH RENTERS please (This position is only for stylist who truly need to work and want a career within an existing, established, growing company. By accepting a position with Lady A's you will become a team member of the company. Please note: This opportunity is not for stylist who's already established working from home and is Not for individual contractors wanting to set their own pricing and schedules. Lady A's is already established and all stylist that works in the studio use the same price list to avoid client confusion.)

Lady A's provides an atmosphere where stylist Working Together, growing together and getting along is very Important .
ONLY SERIOUS STYLIST APPLY PLEASE.
A braiding License is NOT required to work in our studio but experience and knowledge in hair braiding is required.
If interested you can Email us your info, Name, Number, some Details about yourself (Background, Personality, Work History) and your EXPERIENCE with Hair Braiding along with at least (2-3) Photos Of Work you have done, school photos are okay as well.
Please send directly to: ladyabraids@gmail.com or apply in studio
After review of your info We Will Contact you shortly for an interview.