*Lady A's Hair Studio Is Now Hiring*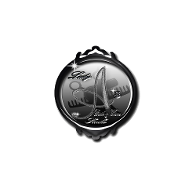 COME GROW WITH US!!!
Lady A's is a nice, clean, laid back, Professional, but fun place to work. We are located in a great area in Humble Texas and this is a great place to Grow as a stylist!!! In order to be Considered for employment all applicants MUST be self motivated, show and have interest in providing hair care along with braiding. Be Willing to learn and Agree to shop Rules and Regulations . Having a Great winning attitude is a MUST!!!
Update:Booths now Available*
WHAT WE OFFER Stylist ? Lady A's offer excellent pay opportunity no other braiding salon has + great tips! We are a popular upscale , award winning studio that pride ourselves in providing our clientele with respect and excellent hair care and styles they deserve. Being that Lady A's is well established makes it a great place for a professional stylist to grow and prosper! We offer a clean , fun environment to work in and we provide more assistance and growth for our contractors. Work where you feel appreciated and connected to a team , not where you feel competition. At Lady A's every stylist can succeed. We are looking for stylist with great work ethics, enthusiasm, responsible and class! We now have 3 available positions for braiding stylist/weave techs .. space is limited for these positions..only 3 booth rental spaces available. If you have the expertise and experience we need Come work with the best team in braids and weaves!
We provide a studio that's beautiful & comfortable for all clients and staff so you'll enjoy working here! We're looking for someone that's dependable, driven and wants to bring their creative value with ours to provide exceptional hair services to all clients! If that sounds like you, And you have experience in hair styling and braiding, and want to grow & represent with Lady A's, Please apply now & we look forward to meeting you! More details will be discussed during interviewing.
Important: 👉We are ONLY looking for SERIOUS stylist / employees wanting to work Long term and can provide Professional services to our clients which will also be your clients! Stylist MUST have their own Reliable transportation and a Working cell phone. MUST be available to work MANDATORY WEEKENDS , Have a Valid Texas License or ID , **No bad attitudes welcome here. If you have an issue with following studio cleaning rules or regulations please dont apply.
* Excellent Hair Braiding Experience/ skill is Required.
Have management Skills??
We are now looking to hire a Salon Manager - As a salon manager you are responsible for the day to day operations of the salon. Some responsibilities include scheduling staff & clients , Keeping inventory on the shelves, attracting more customers, creating a positive work environment, assisting with booth renters, hiring, firing, handling conflicts or complaints, marketing and advertising to help increase sales, assisting stylist if needed, and other things that goes in daily operation of the business.
What we offer for part time salon Managers position:
Opportunity to grow within the company
Salary paid twice a month
Bonus Pay
Paid time off* after 1st year
Flexible schedule
Generous Employee discounts on services and retail products
A welcoming clean professional work environment where you feel appreciated!
We are looking for an experienced Eyelash Technician
Lash Technicians
You as a beauty expert must love enhancing clients natural beauty and building their confidence
by loving what you do and helping people to look and feel beautiful !
We prefer you to be experienced in lashing
You have to understand health and safety guidelines for application of eyelash extensions.
You must be able to work independently.
We are looking for responsible, highly motivated individuals to provide this service along with Eyebrow waxing/shaping.
Your responsibility will be to create an excellent experience for every guest.
Educate every guest on how to properly care for their lashes and when to follow up on appointments.
Understand and promote products
maintain clean and sterile work environment
We offer:
generous discounts on services and retail products
Private room space equipped ready for rent, to serve your clients without fighting competition of other lash techs
By working With Lady A's ,we help you build your clientele, being that we are an established hair studio
Work where you feel like your a part of the team even though your an independent lash and Brow Tech
Rental amount will be discussed during interview.
Apply through our Ladyaservices@gmail.com email for this position include your resume, experience and any photos/videos
with your contact information attached.
More About US
Lady A's is the number one hair braiding and weaving extension salon in the Humble Texas area! We have been established for 12 years now providing hair care with braiding and weaving services to our clients by organized appointments and scheduling. We have built long lasting relationships and pride our selves in providing excellent customer service to our clientele and offering them actual assigned appointments that's catered around their needs and the service they selected without rushing to grab the next walk in. We prefer to put great service and quality over quantity. Lady A's is an awesome place and was voted best in beauty two consecutive years by Humble Awards Program!
At Lady A's we not only transform some clients beautiful hair using extensions, but we also make sure to maintain the health of our clients natural hair and we use our signature bio mineral haircare line Lady April on all clients which helps to strengthen & promote growth along with hair care tips and techniques we use to protect our clients hair while styling. Lady A's gives that family feel and that clean comfortable, fun environment while providing great looks and hairstyles that people have come to love! Lady A's braids and weaves studio is definitely the salon for you to work with or be serviced by!
Lady A's provides an atmosphere where stylist Working Together, growing together and getting along is Easy as 123!
Lady A's is an equal opportunity salon.
ONLY SERIOUS STYLIST WANTING A CAREER OPPORTUNITY NEED TO APPLY PLEASE
If interested you can Email us your info, Name, Number, some Details about yourself (Background, Personality, Work History) and your EXPERIENCE with Hair Braiding along with at least (2-3) Photos Of Work you have done.
Please send pictures of work and info directly to: ladyaservices@gmail.com
please apply by email then we will schedule an interview for you to come in.
After review of your info We Will Contact you shortly.