*Lady A's Hair Studio Is Now Hiring*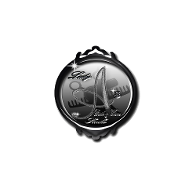 COME GROW WITH US!!!
Lady A's is a nice, clean, cool, Professional but fun place to work. We are located in a great area in Humble Texas and this is a great place to Grow as a stylist!!! In order to be Considered for employment all applicants MUST be self motivated, show and have interest in providing hair care along with braiding. Be Willing to learn and Agree to shop Rules and Regulations .Having a Great winning attitude is a MUST!!! It's Important to understand that we are an Appointment based studio NOT your average walk in salon. We provide Set appointments for our clients and Dedicate time for them. So Most of our work is Planned out for each day. However we do Some same day fill in bookings as well if Time permits. Stylist have to be ON TIME for work and their clients NO EXCEPTIONS. Remember: at Lady A's we are Striving to Dedicate the Proper time and Outstanding service to each client and that's why Appointments Are Our Preference!!!
INFO: 👉We are ONLY looking for SERIOUS stylist / employees wanting to work Long term and can provide Professional services to our clients which will also be your clients! Stylist MUST have their own Reliable transportation and a Working cell phone. MUST be available to work MANDATORY WEEKENDS.
WHAT WE OFFER ? Lady A's offer AN AWESOME commission pay package / hourly + great tips! One of the great things about being an Lady A employee is We pay bi- weekly and Yes working here allows you benefits as any other w2 employee! We offer other benefits and incentives as well! More details are discussed during interviews . We offer all the professional products and tools needed, so no worries on stylist! We also provide an award winning studio that's comfortable for clients and staff so you'll enjoy working here! We're looking for someone thats dependable, driven and wants to bring their creative value with ours to provide exceptional hair services to all clients! If that sounds like you, come be apart of the A- Team! please apply we look forward to meeting you.
New info:
You must have a license if you are cosmetologist. Every stylist wanting to work at Lady A's, must at least have some hair experience in the industry to be considered for the position. More details can be discussed in person. Please specify in your email if you are licensed..
For the Braiding position;
Braiding stylist do Not need a license. We provide some training on hair braiding, twist services , hair care and more.
**2nd position part time
Lady A's is also seeking front desk personnel help.
Keeping things organized, inventory, greeting clients, booking clients, giving clients hair information, some cleaning, checking out clients after service, up sales of products, helping everyone to feel welcome offering drinks and assisting the owner/ stylist when needed. This position pay starts at $7.25 hr. - $8.00
Training provided.
3RD POSITION
We are looking for an experienced Eyelash Technician. Please apply.
Lady A's provides an atmosphere where stylist Working Together, growing together and getting along is very Important .
ONLY SERIOUS STYLIST APPLY PLEASE
If interested you can Email us your info, Name, Number, some Details about yourself (Background, Personality, Work History) and your EXPERIENCE with Hair Braiding along with at least (2-3) Photos Of Work you have done, school photos are okay as well. For the front desk position please send information about yourself and experience you may have with contact information and the owner will contact you for an interview.
Please send directly to: ladyaservices@gmail.com
or apply in the studio
After review of your info We Will Contact you shortly for an interview.