Select the green application link provided here to apply for the Lady-A's Hair Stylist Position: (
APPLICATION
)
*Lady A's Hair Studio Is Now Hiring*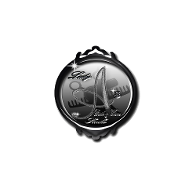 COME GROW WITH US!!!
Lady A's is a nice, clean, cool, Professional but fun place to work. We are located in a great area in Humble Texas and this is a great place to Grow as a stylist!!! In order to be Considered for employment all applicants MUST be self motivated, show and have interest in providing hair care along with braiding. Be Willing to learn and Agree to shop Rules and Regulations . Having a Great winning attitude is a MUST!!!
INFO: 👉We are ONLY looking for SERIOUS stylist / employees wanting to work Long term and can provide Professional services to our clients which will also be your clients! Stylist MUST have their own Reliable transportation and a Working cell phone. MUST be available to work MANDATORY WEEKENDS.
WHAT WE OFFER ? Lady A's offer AN AWESOME commission pay package / hourly + great tips! One of the great things about being an Lady A employee is We pay bi- weekly and Yes working here allows you benefits as any other w2 employee! We offer other benefits and incentives as well! More details are discussed during interviews . We offer all the professional products and tools needed, so no worries on stylist! We also provide an award winning studio that's comfortable for clients and staff so you'll enjoy working here! We're looking for someone that's dependable, driven and wants to bring their creative value with ours to provide exceptional hair services to all clients! If that sounds like you, come be apart of the A- Team! please apply we look forward to meeting you.
More About US
Lady A's is the number one hair braiding and weaving extension salon in the Humble Texas area! We have been established for 12 years now providing hair care with braiding and weaving services to our clients by organized appointments and scheduling. We have built long lasting relationships and pride our selves in providing excellent customer service to our clientele and offering them actual assigned appointments that's catered around their needs and the service they selected without rushing to grab the next walk in. We prefer to put great service and quality over quantity. Lady A's is an awesome place and was voted best in beauty two consecutive years by Humble Awards Program!
At Lady A's we not only transform some clients beautiful hair using extensions, but we also make sure to maintain the health of our clients natural hair and we use our signature bio mineral haircare line Lady April on all clients which helps to strengthen & promote growth along with hair care tips and techniques we use to protect our clients hair while styling. Lady A's gives that family feel and just that clean comfortable, fun environment while providing great looks and hairstyles that people have come to love! Lady A's braids and weaves studio is definitely the salon for you! Training provided.
We are looking for an experienced Eyelash Technician as well!
Lady A's provides an atmosphere where stylist Working Together, growing together and getting along is Easy as 123!
ONLY SERIOUS STYLIST APPLY PLEASE
If interested you can Email us your info, Name, Number, some Details about yourself (Background, Personality, Work History) and your EXPERIENCE with Hair Braiding along with at least (2-3) Photos Of Work you have done, school photos are okay as well.
Please send pictures of work and info directly to: ladyaservices@gmail.com
Please submit your application through zip Recruiter.com
we have an ad placed to apply for the stylist position there.
or apply in the studio
After review of your info We Will Contact you shortly for an interview.
Select the green application link provided here to apply for the Lady-A's Hair Stylist Position: (
APPLICATION
)