Welcome To Lady A's Hair Studio Website.mp3
Click play button to STOP or PLAY music.

This instrumental is copyrighted under CHAMP RECORDS MUSIC PRODUCTION. Check out champrecordsmusic.com for more info and music from "C.R.M.P" which includes Lady-A Da Lyricstarr aka (Da Business).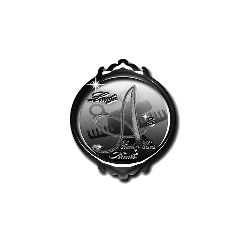 #1 Black Owned Family Hair Braiding & Weaving Studio
WHY WE ARE #1 and DIFFERENT FROM ANY OTHER STUDIO?
Lady A's is in a lane of its own. We differ from other hair braiding and weave extension shops in various ways. Lady A's will always include shampooing and conditioning with our hair braiding and weaving services. We also believe in hair care and understand that deep hair conditioning treatments are imperative to help nourish hair & prevent breakage. We also help clients maintain healthy hair by offering trimming services when needed to keep their hair healthy. Our stylist practice extra care braiding techniques to avoid excessive pulling, especially around our clients edges. We treat our clients with the upmost respect and offer them our great customer service that EVERYONE deserves.
AT Lady A's we make sure every client's hair is moisturized properly and healthy enough for the selected service. If we need to adjust anything this will be explained to the client before proceeding. We also work patiently as we can with children so many parents feel comfortable leaving them while their being serviced in our studio. We are honest about our work, and we use our own in house Natural Professional Grade Hair care brand " Lady April", which promotes growth and strengthens our clients hair giving beautiful results for all hair types!
We pride ourselves in keeping our studio and supplies clean and sterilized properly according to state board practices.
We are an appointment based hair studio which helps prevent overbooking & rushing putting Quality over Quantity unlike other salons. We do our best to prevent long waiting periods, and only add call ins or walk ins if time permits.
Clients also love to shop and browse our in salon boutique, 7even 28ight Brands! It's an awesome new addition to Lady A's providing quality beauty brands you'll definitely love! Clients can shop our amazing hair line: Fur'mae Glamorous Extensions & Wigs. Our Hair is 100% Virgin Human hair & 7even 28ight Brands also have excellent choices of select apparels: Fashion Earrings, Designer Shades, Silk Hair Bonnets, Du Rags & Kash K. Signature Eyelash collection you'll love!! Check us out online store
7even28ightbrands.com
.
We believe in what we do and we're just down to earth, fun spirited people that will take pride in your hair and we APPRECIATE YOU!!!
"ENOUGH SAID" Switch to LADY A's & become a part of the "A" Team!!

PRICE RANGE & SERVICES
NOTE: Happy new year 2023
Price Adjustment
Some prices are changing this year, As we all know supply chain shortages, inflation amongst other things have resulted in price increases in many parts of the economy, including ours. As a result of this Lady A's will implement a new price list and reviewing of select service availability for this year. We are making many improvements in hair care services , braids and weaves along with enhancements of our boutique and products to better service our clientele . Some of the Price ranges are listed below for your reference. click to our booking page to see individual service prices. We apologize for any inconvenience this may cause. Lady A's extends a heartfelt THANK YOU. WE APPRECIATE THE OPPORTUNITY TO SERVICE EVERYONE AND CREATE AND DELIVER OUR PROFESSIONAL HAIRCARE BRAND, CHEERS TO A HAPPY, HEALTHY AND PROSPEROUS 2023, HOPE TO SEE YOU SOON!
*Services listed here and on our booking page are the only services we will be providing at LADY-A 's Studio at this time. Service Prices have been updated on our booking page.
Lady A's prices are based on experience, time, quality service, professional products, direct appointments, nice, clean environment and so much more we offer.
NOTE 1: (Hair is included in Cornrow, Box Braids, Crochet Weave service by selection, Senegalese & Kinky Twist services).
Our In House Brand Fur'mae Glamorous 100% Virgin Human Bundles, are available to order if clients need hair for sew in services. We carry 12-20 inches in Luxurious Body Wave, Naturally Straight and Ocean Wave Patterns. Call the studio for more details or check out our online store boutique:
7even28ightBrands.com
.
NOTE 2: If clients choose to get Passion Twist service, they can provide their own hair for this service or select the option for us to provide the hair. Please bring at Minimum 6 bags of Free-Tress Water Wave Hair if bringing your own. The average client uses between 6-7 bags. If you feel that you have a larger head size 7-8 bags should be enough. Just use your best Judgment!
(PLEASE DO NOT BOOK ANY TYPE OF BRAIDING OR TWIST APPOINTMENT IF YOUR HAIR IS SHORTER THAN 4-5 INCHES OR YOU HAVE MAJOR BREAKAGE OR BALDING, PLEASE CONTACT US DURING BUSINESS HOURS).
NOTE: Some combination styles will no longer be available at Lady A's. Our services list have been reduced so that we can work more efficiently. We apologize for the inconvenience this may cause.
NOTE: Scroll Down To View Men & Boys Section.
Girl Services
Ages 4-10
Select CORNROW Services
Prices range from -
Quick Cornrow Braid Style
(top half of head braided/twisted, the back half can be styled with curls, flat ironed straight or put in two strand twist.) client choose the method, contact us if more detail is needed.
Regular Cornrow Braids w/extensions
(These are basic braids not feed in, about 10-12 Straight back or slightly curved at front.)
Cornrow Braids: ( With clients natural hair only
Feed in style cornrow up do ponytail
( from 12- 14 braids varies by clients head Med size braids)
Two Layers cornrow braids w/ extensions
Two layer cornrows with natural hair only med sections
FEED IN BRAIDS
2- Feed in Cornrows
3-4 Feed ins
(Small braids can be added in between braids for design look)
BOX BRAIDS
Large Box Braids( shoulder length or mid back)
Medium Box Braids/ mid or lower back length ok
Large knotless Box braids
Medium knotless Box braids
(The knotless braids are done using strand by strand feed in technique and requires more time thus is the reason for higher pricing.)
Lady A's Signature Free-Flowing med. size Box Braids
Knotless Free-Flowing
These box braids are done with an uneven braiding technique and gives a loose wave pattern throughout the braids, some braids are further down than others, and sections can be parted differently throughout the scalp, but braids are still very neat. This method is also a bit faster which is why Lady A started this method of wearing her braids this way! Clients will enjoy a wavy weave look to their box braids after dipping and it all blends beautifully at the end! This style is different from box braids that's braided all the way down and then waves added on the ends only. These braids will all be different lengths braided, the braids are pass the clients natural hair. Do NOT book this service if your natural hair is longer than shoulder length. This style was created to be faster. Clients with longer hair will conflict with this style due to the time we have set.
*IF your hair is longer please book Reg. Box braids and we can just wave the ends for you.
CROCHET
Kid Crochet Braids, Twist or Dreads Pre-Looped hair
Note :This crochet method is done over cornrowed hair
Kid Crochet Weave ( without hair)
Kid crochet weave (with hair included)
Young Men
Ages 4-10
1- 2 big braids (with man bun)
Regular Straight Back Braids (3 to 10) braids
Regular Straight Backs over (10) braids
Basic Designs-- some curves or cross over styles ..depends on the design details , basic stitching in some braids ,zig zag partings.. not too much detail
Please send pics during business hours to check if design falls under price.)
Two strand twist Natural hair only $65
Men
1-2 big braids (man bun)
Regular cornrow straight back 3-10 braids
Cornrows 10-12 braids
Basic design starts at varies on style.
Men two strand twist
Two Strand twist with/ small amount of extension hair added
NOTE:
If you request adding hair to your two strand twist, and the style desired is similar to or like our ladies kinky twist style, understand this will increase your price (call for info).
Individual Braids (medium sections) with clients natural hair only.
Individual braids with extensions
We add Beads for free: up to (3) beads per braid on cornrows!!! Anything over that we charge a $5-$10 flat fee. (Depending On Style)
Dread Touch Up Services ranges from: $100-$120
(Price could vary depending on the size of your dreads and the condition of your hair). We do not interlock, we only use re-twist & palm roll method.
NOTE: (WE DO NOT PROVIDE SISTER LOCKS)
TAKE DOWN SERVICES
INCLUDES: ( Detangle, Shampoo, Condition, Blow Dry & Oil). Take down
services are only available for clients that was previously serviced at Lady A's.
(WE ARE NO LONGER TAKING DOWN OTHER STYLIST WORK. SORRY FOR ANY INCONVENIENCE).
Basic (med-large) 2-12 Cornrows
Smaller Cornrows: (Depends On Style)
Combination Styles- Fulani, Two Layers, Lemonade etc.
Crochet (take down)
Kinky Twist/Senegalese Passion (med/large)
Small (take down)
Box Braids (med / large)
Small Take down
Sew In
NOTE VERY IMPORTANT: All dread touch up services where hair has matted and has extreme build up an extra charge will be accessed from: $35-$65&up, also depending on size of dreads and repairs needed. In this case please book a consultation so a stylist can quote you properly.
DIFFICULT TAKE DOWN: will result in extra charges. Please understand, this means usually when hair is suppose to be taken down within a certain time frame given, but it wasn't or your hair wasn't properly cared for and has signs of matting or extra dandruff build up from not washing properly while wearing the style. All those things can contribute to a difficult take down for the stylist and more time detangling the hair and prepping before we can even start the shampoo. This extra charge will be explained to you if stylist sees an issue, extra charges can range between $30&up depending on the style. The (&up) on prices is because things of this nature can vary from person to person.
Treatments & Other Services
Lady April's- Aloe Vera Deep Repair Conditioning Treatment ONLY:
(Must be an add on to a service. Not available for separate booking).
NOTE: Braid down only services for Crochet/Weaves or Wigs are no longer available. We only braid down when doing the full service with our salon.
Sew In 6 week weave maintenance
(Includes Shampoo, Condition, Blow Dry, Oil and Retighten of threads).
Closure Sew-In 6-week weave touch up:
(also includes re-glue of closure)
Trim service
Blow Out & Straighten
Trim with blow-out & straighten
(Includes Shampoo, Condition, Oil & Style)
Additional charges may be added with longer lengths, please call before booking if this of concern to you. You can also send us a photo ahead of time.
NOTE: Trims and deep conditions can only be added to a service.
QUICK WEAVES
Quick weave with leave out
(Some of client's natural hair will be left out on sides and for natural part similar to sew in with leave out)
Regular Circular Quick Weave:
(No leave out. This style gives a side illusion of a part or bangs hair is wrapped in circular technique).
Quick weave with 4x4 closure:
NOTE: Hair is molded and protected along with the use of stocking caps, before adding bonding glue to any quick weave services.
Never snatch your hair and tracks off, It's imperative to let professionals properly remove your quick weave after 2-4 weeks this prevents damage and hair loss.
BEADED BRAID-LESS SEW-IN
NOTE: Please contact the shop to book the below service- (Beaded Braid-Less Sew-In). We will need to send you an invoice to secure your appointment time due to the service amount and time needed for this appointment. Thanks
Beaded Braid-Less Sew-In: (including hair)
PLEASE READ: The process for this install, instead of using braids as base for sewing we use beads which is clamped onto natural hair and connected to sew-in tracks. This service makes it easy for clients to access their scalp and tends to give a more free natural feeling. Clients will need to have their natural hair out around the perimeter for this service. Also for this service we highly suggest clients to do a 6 weeks touch up followed by a full take down at about 10-11 weeks with a deep conditioning treatment before we re-install.
NOTE: (2+ bundles can be used with this method giving fullness with length if desired The initial service is pricey because it does include 2 bundles of our Fur'mae Glamorous Extensions in Body Wave or Straight Lengths 12-18 clients choice. Our hair extensions are virgin so the natural color is dark brownish black. If client desire bundles be dyed prior to the appointment you must come in for consultation so that we can get details done with stylist.
NOTE: There is an extra charge for dying bundles that has to be paid before coloring is started. The price listed includes lengths of hair specified only
(Remember Consults Required).
"ALREADY HAVE YOUR HAIR THAT'S FINE!"
Beaded Braid-Less Sew-In (install only)
(Hair not included in this price)
UNDERSTAND: Clients can choose to bring in their own hair if they desire to as long as its approved at consultation. Hair can not show signs of damage, worn or cut in too many pieces. In those cases we will not allow you to use that hair.
PLEASE UNDERSTAND: With this service quality hair is key and we cannot guarantee the service & hair lasting if you choose to use your own hair. Be sure to bring quality hair that do not tangle.
REMEMBER: Clients can order hair from our Fur'mae Glamorous Extension collection offered at Lady A's Studio if they need extra hair anytime.
Young Ladies & Women Services
CORNROWS
3-4 Regular Goddess or under braids (Not feed in)
Regular cornrows straight back(5-12) natural hair only
FEED IN BRAIDS
2- Feed In Method Braids:
(Hair added strand for strand starts off with more natural look ).
3-4 / Feed In braids
5-6 / Feed In braids
Feed in style Two Layers Cornrows
Up Do- Feed In / Ponytail (medium size)
TRIBAL STYLE BRAIDS
Lemonade Cornrow braids
braids going over to one side.)some lemonade sizes we do not accept or may require a special appointment and pricing. please contact us or send a photo to be sure before booking with us.
Fulani braids
(Small/med size cornrows, tribe look usually have a center braid, can be combined with layers.) Some sizes with these braids are not accepted or may require a special appointment and different pricing. Please check before booking, if braids are very tiny we do not offer them.
(Prices varies on cornrow styles depending on details, time, methods & sizes of braids always)
TWIST
Two Strand Twist ( This method is done by using clients natural hair)
Kinky-Medium:
Kinky-Small:
Havana Twist these are large size
(These are bigger sectioning not small but uses more hair/ larger twist with natural look. Marley hair is used) Note; This style only last most people between 3-4 weeks and frizz may occur by the 4th week, it varies with each individual, so touch ups are recommended sooner than on smaller twist.
Senegalese: (medium size twist & sections.)hair included.
Senegalese: ( small twist & sections) hair included.
NOTE: Senegalese Twist are done using Kanekalon Braiding hair giving a silkier smoother effect. These twist are usually started with a twist method and finished that way (no braiding), however some clients do request that around their edges be started with small braid then twisted as the method is with Kinky twist to give them longer wear or if their hair is of softer texture or if they work out often this method is best. Feel free to discuss this with your stylist at your appointment to decide what's best for you!
Spring Twist: (medium size sections) hair not included. 5-6 bags usually needed.
Passion Twist Med: hair not included.
clients can bring free-tress water wave hair or similar, 6-7 bags is needed.
Passion Twist Med: with hair included. We provide it.
NOTE: Passion twist are similar to Senegalese Twist, the difference is the hair that's used and a small change in the twisting method giving more of a crinkle curl vibe which is very beautiful. If your wanting more of a straight, smooth looking twist, choose regular Senegalese twist.
NOTE: With thicker twist KEEP IN MIND that some clients can EXPERIENCE FRIZZ faster than with smaller Twist. Depending on your hair texture, activities, personal up keep, and time before touch ups MAY VARY FROM CLIENT TO CLIENT. Also Senegalese Twist can be more DELICATE than Single Braids, Box Braids, and Kinky Twist. Clients please KEEP IN MIND that we cannot guarantee your hair WON'T frizz especially if it's natural. We will do the style professionally but after clients leave the studio and are said to be satisfied with their service there could be any incident that someone could be involved in with regards to their hair, for example the way you sleep or swimming activities etc. We have no way of knowing what someone do after service so we will NOT be responsible. All questions or concerns need to be addressed with the stylist before and after service... we will ALWAYS do our best to assist all clients. There are No refunds on services Thank you!!!
NOTE: THESE PRICES INCLUDE THE HAIR SO THEY DO APPEAR HIGHER DUE TO THE HAIR PRICE BEING INCLUDED.
BOX BRAIDS
Prices can range from $250-$620*
Box Braids (large )
(shoulder, bra strap or lower back length okay.)
Box Braid bob (large )
Box Braid Bob Style: (med. sections.)
Box braid bob: (Small sections)
Med Box Braids: (medium size sections)
Small Box Braids:
Free-Flowing Box Braids (Med. size)
Knotless Free-Flowing Box Braids (Med Size)
Large Knotless
Med Knot less Box braids
Small Knotless
(Knotless technique takes more time and is a strand by strand adding method, the braids are light on the head, very full, small box partings, mid or lower back length is included)
Large Goddess Box Braids
Med Goddess Box Braids
Small Goddess Box Braids
NOTE: Goddess Box braids are similar to a traditional box braids, with this style we add in wavy texture/ curly pieces throughout the braid or on the ends or both ways depending on clients desire. Its a nice vacation style or everyday look to spice up regular box braids of different sizes!
Large Knotless Goddess
Med Knotless Goddess
Small Knotless Goddess
NOTE: Knotless Goddess Box braids takes longer to install than regular goddess box braids but they are similar being that we still add in the wavy/ curly strand throughout giving that goddess vibe, but the start of these braids are not like traditional box braids with the knot. We start braiding with the client's natural hair then add in strand by strand technique until desired thickness is complete. this method gives a natural flat look to your braids. With this service there's an extra combination which is why this service is more expensive, more time and more hair cost to take into affect. These braids are very beautiful, full and can be styled in multiple ways!
Distressed Med Box Braids
Distressed Med Knotless
NOTE: The distressed look is similar to butterfly style, being that there is small parts of the braid being pulled to give a fluffed messy look to the box braids. This is a pretty nice style that looks great even when it gets old! The braid is done traditionally neat then pulled for distress effect just a way to spice up your braids!
NOTE: Any length pass lower back will require an extra charge due to time. Please let us know in advance if your needing waist or thigh length braids so we can plan accordingly. (CALL FOR LENGTH PRICES) use add on service THANK YOU
LADY A's Signature Box Braids
Free-Flowing (med size) Box Braids:
Knotless Free-Flowing:
These box braids are done with an uneven braiding technique and has a loose wave pattern throughout the braids, some braids are further down than others, and sections can be parted differently throughout the scalp, but braids are still very neat. This method is also a bit faster which is why Lady A started this method of wearing her braids this way. Clients will enjoy a wavy weave look to their box braids after dipping. (It all blends beautifully at the end!)
CROCHET
Prices ranges from $155-$450
(Hair Not Provided At This Time)
Crochet Weaves: (install only)
Crochet Weaves (including hair)
(This look resembles a Sew In look over Cornrows. Hair brands recommended are Kima Braid or Free Tress).
Crochet Braids/ Box Braids/ Twist or Dreads:
(Comes in already ready to install braids, twist or locs per package).
Individual crochet braids or dreads
WEAVES/HAIR EXTENSIONS
We recommend all clients keep up with their maintenance appointments with any braiding and weaving service. It's imperative that 6-8 weeks after a weave install you come in for a touch up, retighten, wash and condition. We want to make sure your hair remains healthy while wearing your protective style. Also we recommend usage of Lady April's professional products, Leave-In Conditioner and Minty Growth Oil as directed. And don't forget it's vital to wrap your hair at night and don't forget to drink plenty of water and take your vitamins daily!
Prices ranges from $185-$850
Sew In- with leave out:
DETAILS: Perimeter of your own hair left out including a small u-shape at the top or side for natural parting giving more of a natural look. This service can be done by using only 2-2 &1/2 bags, or bundles of hair: shampoo & condition, braid down, moisturizing & oil included with basic styling.
NOTE: If clients request for a smaller amount of their hair to be left out than usual for this style out, that will be considered as a full sew in price.
Full Sew-In:
DETAILS: All hair braided down using 2-3 bundles or bags of hair, includes shampoo condition & basic styling. This full sew-in is a very nice protective style but has more of an illusion part method. This sew-in does not have the closure for natural looking parting, but it is a very nice sew in option.
Full Sew-In with 4x4, 5x5 closure piece:
DETAILS: All hair will be braided down and closure piece sewn at top, helps to give actual look of natural parting without leaving your own hair out. Looks great and gives versatility. Clients can enjoy a middle part or side part look with this protective sew in sew in!
Wigs
Regular/Non- Lace Wig install:
13x4 or 4x4- Lace Wig install: $
Tape In Extensions Installation: Tape in hair not included
Tape In extensions can last about 4-8 weeks if taken care of well. These extensions are literally taped together on either side of your natural hair, like a sand which method using an adhesive weft tape. These do not require heat. In some cases depending on care you can reuse the same extensions during touch up to refresh your look!
NOTE: We only offer touch ups on our tape ins and sew in services.
IMPORTANT NOTE: Every client is not a good candidate for braid-less Sew-In or Tap-In services. Your hair needs to be in a healthy state. Please contact the studio before booking online if your unsure and never had this service too schedule a consultation.
Easy Weft beaded install:
(No Thread, No Glue, No Braid) Clients will need to have their natural hair out for this install. You can add volume or length to your hair quickly with this install. Wefts added varies by clients choice up to 3-5 wefts.
NOTE: The price is for service only, hair is separate. Fur'mae brand can be purchase in studio
(ANY HAIR TYPE WELCOMED)!!!
Quick Sew-In Extensions:
1-2 rows only. Or 1 doubled for 3. With this method track is measured and sewn to small braid. Natural hair is left out in between tracks.
NOTE: The price is for service only, hair is separate. can be purchased
Before you book your appointment you can take a look at some of our work on our:
PHOTO-VID'S
page.
Also If you would like to see other updated work follow us on Instagram:
@ladyabraids
If you like what you see here on this site or have any questions please reach out and we will love to assist you!!!
If not, good luck may GOD bless you and we hope you find the right place for your hair needs. Thanks For Visiting!!!
"
WE WILL ALWAYS GIVE HONOR & RESPECT & EXPECT THE SAME IN RETURN
"